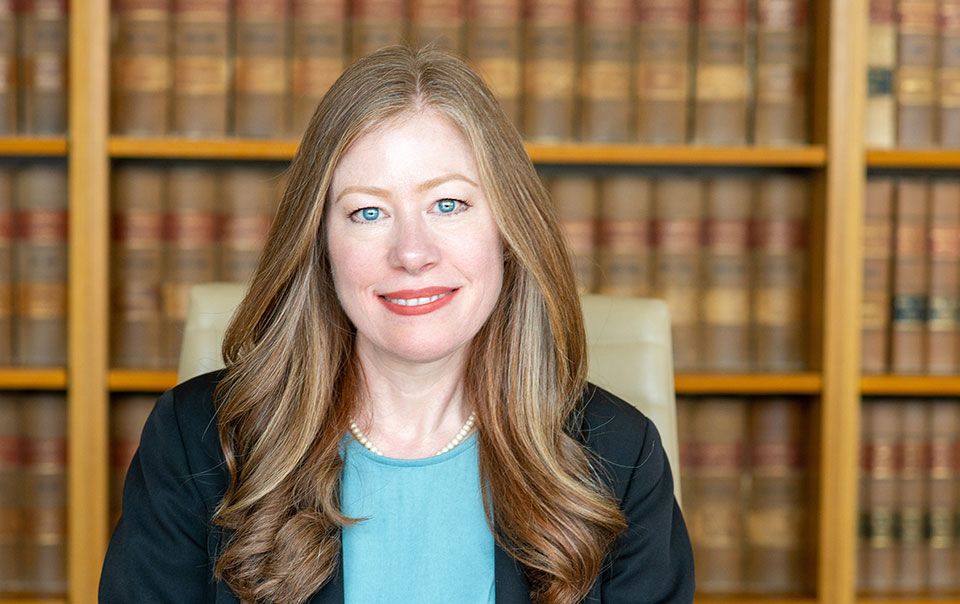 Shaun T. Mahoney
Contact Info
413-499-2323
smahoney@mhcattorneys.com
Bio
Shaun T. Mahoney is a 1997 graduate of the State University of New York at Albany, where she majored in history and minored in communication and political science. During college, Ms. Mahoney interned with New York State Senator Suzi Oppenheimer through the Communication Department Program led by Dr. Alan Chartock.

Ms. Mahoney obtained her Juris Doctor in 2001 from the Albany Law School of Union University, where she concentrated her studies in the areas of government and zoning. During law school, Ms. Shaun Mahoney interned with the Rensselaer County District Attorney's Office, the law school's Government Law Center and the New York State Assembly's Democratic Study Group. Shaun also gained considerable experience as an intern at the New York State Department of Environmental Conservation's Office of Hearings and Mediation, where she assisted the administrative law judges with research and writing of decisions on appeal.

Following law school, Ms. Mahoney worked in various capacities at several Albany law firms, including Nolan & Heller, LLP, McNamee Lochner Titus & Williams, P.C., and Bixby, Crable & Stiglmeier, before moving to the Berkshires. Upon moving to Massachusetts, Ms. Mahoney became employed at Cain Hibbard Myers & Cook, P.C. in its litigation department. Ms. Mahoney then became employed at Martin & Oliveira, LLP, where she primarily practiced in the areas of real estate, estate planning and domestic relations. She joined the Hochberg Law Offices. P.C. in 2008.

Ms. Mahoney practices in various areas of law including landlord/tenant, collections, real estate, estate planning and administration, general litigation, domestic relations, liquor license transactions, and business transactions.

Ms. Mahoney contributes time to pro bono work, including acting as Lawyer for the Day in the Probate & Family Court and Housing Court. She is also a member of the Berkshire Bar Association. Ms. Mahoney previously served as Chair of the Town of Lee Zoning Board of Appeals, Associate Member of the Town of Lee Planning Board, and Chair of the Lee Cultural Council. Ms. Mahoney enjoys contributing to the arts and education. Ms. Mahoney performed in the Berkshire Bar Association's Bar Players' production of "Inherit the Wind" in 2009 to raise money for the James Dohoney Scholarship Fund, which provides scholarship funds to Southern Berkshire County students. Ms. Mahoney enjoys spending time with family and friends, reading, drawing, singing, gardening, and traveling to new places with her husband, David Rittenhouse.
Education
State University of New York at Albany
History, Communications/Political Science Minor, 1997
Albany Law School of Union University
Juris Doctor, 2001
Professional Experience
Martin Hochberg & Cianflone, PLLP
Pittsfield, Massachusetts
Partner, 2023 - Present

Hochberg Law Offices, PC
Pittsfield, Massachusetts
2008 - 2022

Martin & Oliveira, LLP
Pittsfield, MA
2005 - 2007
Professional Affiliations
Berkshire Bar Association
Community Involvement
On Board of Directors for Berkshire Housing Development Corp. and Berkshire Housing Services, Inc.