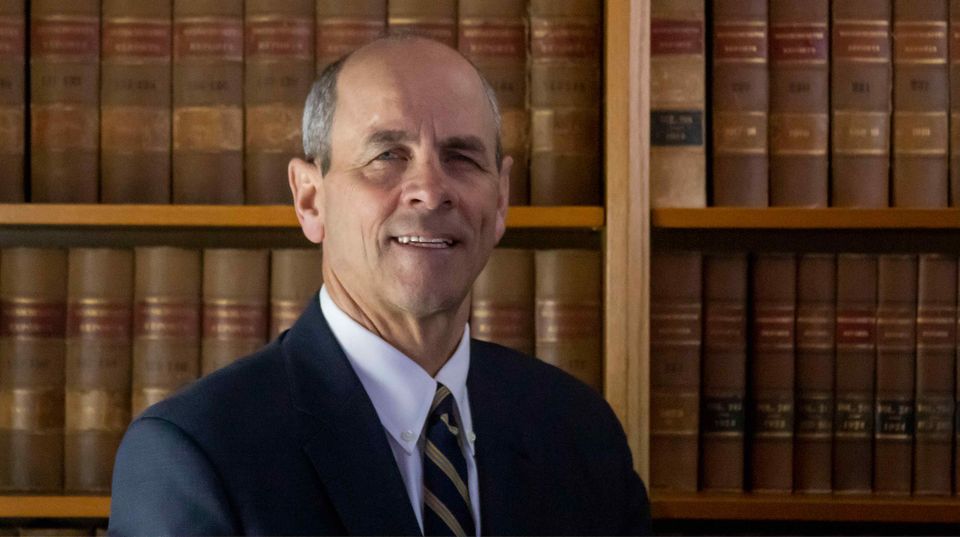 Francis B. Marinaro
Contact Info
413-499-2323
413-499-3832 (Direct)
fmarinaro@mhcattorneys.com
Areas of Practice
Firm Administrator
Director of Community Development
Former Register - Berkshire Probate and Family Court
Bio
Administrator / Director of Community Relations and Client Development at Martin Hochberg & Cianflone, PLLP:
Francis Marinaro brings with him a wealth of administrative experience, along with extensive relations within the community. His networking ability continues to suit him well, providing a foundation as he represents the office in client development and community outreach. In this role, Fran has served as an ambassador and representative of the firm throughout Berkshire County. He maintains a visible presence in the community and will also continue to manage the firm's philanthropic budget. As firm administrator, Fran has assumed responsibility for supervising the staff of talented and experienced paralegals and paraprofessionals. In addition, he is responsible for all non-attorney staffing issues, in coordination with the firm's executive committee.

Retired Berkshire Register of The Probate and Family Court:
Fran was elected Register in 1996 and took office in January of 1997. He served four 6-year terms before his decision to retire from the court in January of 2021. Fran took great pride in the efficiency of the court and the excellence of his staff. He was given credit for professionalizing the court and was recognized for his hands-on management style by the court's First Justice Richard A. Simons. In addition, Fran cultivated good community relations with the Berkshire bar and many other network agencies. He was appointed as one of the first members of the trial court's strategic, state-wide planning committee and held leadership roles within his Register's association. Prior to his work with the trial court, Fran was a supervisor with The Department of Children and Families. Fran often credits the foundation for his success as Register, to his broad experience working with families and navigating a complicated social service network.

Fran and his wife Marianne were born and raised in Berkshire County and continue to reside here today. They are the parents of four adult children and four grandchildren.
Education
Antioch University
Master of Education, Administration/Finance

St. Anselm College
Bachelor of Science, Criminal Justice
Professional Experience
Martin Hochberg & Cianflone, PLLP
Pittsfield, Massachusetts
2023 - Present

Martin & Oliveira, LLP
Pittsfield, Massachusetts
2021 - 2022

Berkshire Probate & Family Court
Register of Probate
Berkshire County
January-1997- January - 2021
Community Involvement
Ward 5 Pittsfield City Councilor, 1991 - 1997

Pittsfield Chapter of UNICO National
Current Member, past President

St. Joseph High School 
Head Soccer Coach, 1981 - 2009

Hillcrest Education Board of Directors
Member

Berkshire Hills Country Club
Member
Awards and Honors
2020 Rotary Foundation Paul Harris Award