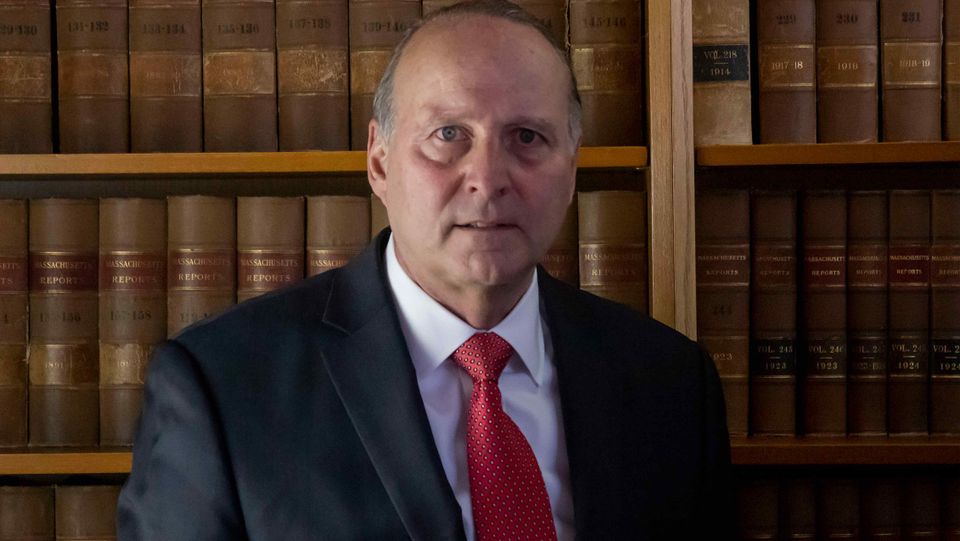 David R. Cianflone
Contact Info
413-499-2323 Ext. 137
413-347-8970 (Direct)


dcianflone@mhcattorneys.com



Domestic Paralegal
Christine M. Sherman, Domestic Paralegal
413-347-8976


csherman@mhcattorneys.com
Areas of Practice
Family Law, Civil Litigation, Domestic Relations, Personal Injury, and Real Estate.
Bio
David Cianflone has practiced law in Pittsfield since 1983.  His practice focuses on litigation including, in particular, the areas of family law, divorce, custody, visitation, alimony, guardianship and Mediation.

David has appeared in the Federal Court in both Boston and Springfield, Massachusetts as well as the First Circuit Court of Appeals.  He has appeared before the Massachusetts Appeals Court and the Massachusetts Supreme Judicial Court.  He has represented thousands of clients and has trial experience in both the Federal and State Courts.

David was admitted to practice law before the Massachusetts Bar in 1983 and in the Federal Courts in 1985.
Education
Quinnipiac School of Law
Juris Doctor, 1983

Boston University
B.A., 1980
Professional Experience
Martin Hochberg & Cianflone, PLLP
Pittsfield, Massachusetts
Partner, 2023 - Present

Martin & Oliveira, LLP
Pittsfield, Massachusetts
Partner 2019 – 2023

Cianflone & Cianflone
Pittsfield Massachusetts
Partner 1983 - 2019
Court Affiliations
David has been certified as a trained Conciliator and sits on the Conciliation Panel for the Berkshire County Bar Association.  David is also a trained Mediator.  David has been trained and accepts appointments for attorney's representing children through the Berkshire County Bar Association ARC Program.  David has been a Member of the Berkshire Probate Bench Bar Committee from 2000 through the present date and has been a Member of the Western Mass Pro Bono Program and routinely accepts Pro Bono cases through this Program.
Community Involvement
David's community involvement includes membership in the Pittsfield Rotary Club from 1987 through the present date.  He has chaired and been President of the Pittsfield Rotary Foundation and continues to sit on its Board. David is also a member of the Berkshire Bar Association.

David is currently the Present of Berkshire Omega Corporation, an affiliate of Berkshire County ARC Association.  He has held that office since 2012.

David was a Member of the Pittsfield Traffic Commission from 2005 through 2009.

David was also a Member of the Board of Directors for United Cerebral Palsy from 1987 through 2007 and served as its President from 2003 through 2007.
Awards and Honors
David was honored with a prestigious award from Western Mass Pro Bono Program.

David has been named as the Best Lawyer in Berkshire County through The Berkshire Eagle for calendar years 2016, 2017, 2018 and 2019.

David was Editor-In-Chief of Quinnipiac Law Review in 1982 – 1983.